Yamcha
Oct 14, 2011 0:35:42 GMT -5
Post by krillo on Oct 14, 2011 0:35:42 GMT -5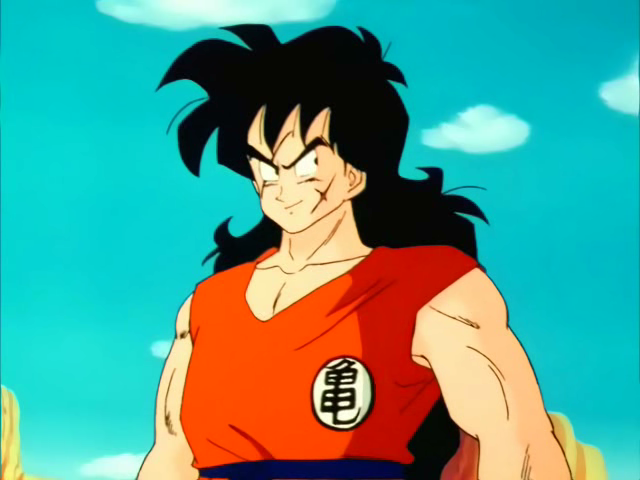 Full Name-
Yamcha.
Nick names-
Lord Yamcha (by Puar)
Race-
Human.
Alignment-
Neutral Good.
Age-
Mid-Twenties.
Gender-
Male.
Custom Title
'Wolf Bandit' Yamcha.
Personality-
Money

Girls

His friends

Humor

Baseball
Dislikes-
His weakness to girls

True evil

Threats

Rugby

Being underestimated
Over all-
amcha is introduced as a notorious bandit in the beginning, reigning proudly over Mt. Paozu with his trustworthy, best friend companion - Puar. He was introduced as a deadly fighter with no fear at all, until encountering Bulma. After befriending Goku and the others, his personality remains mostly the same, but becomes very caring and considerate of the people he protects. He is showcased as a courageous warrior who strives his very best to be the best. He appears to have rather good intelligence network, knowing of many legendary items and of special identities around the world - including several World Martial Arts Tournament champions.
Yamcha is shown to be highly dedicated and loyal, willing to put his life on the line for the planet he lives on - something he ended up doing in a certain battle. He was also shown to be very disapproving of the fact Bulma would constantly be hit on by others, which notes on how loyal he really is for those he cares about - something irrelevant to mention, seeing he lived a rather long life with Puar only in their den in Mt. Paozu. This man also appears to know his place and proves to be intelligent and skilled in analyzing situations, knowing when it is best to stop fighting and when giving up is necessary. It is not guaranteed though that he will always have the chance to stop, for certain occasions involve things a man's got to do, even if it means dieing.
Other:Family-
Puar (best friend).
Spouse-
Bulma (girlfriend only).
Offspring-
Nope.
Attacks
(choose up to 5 of your characters EARLY DBZ Attacks. If they don't have 5 attacks, or you don't want to have 5, that's fine. Flight, ki sense, afterimage, and basic ki blasts need not be listed.) Also, please list a cooldown for each attack. (min of 2 posts between each attack)
Kamehameha (2 Post Cooldown)

Wolf Fang Blowing Wind (3 Post Cooldown)

Wolf Fang Fist (2 Post Cooldown)

Spirit Ball Attack (3 Post Cooldown)

Super Spirit Ball (4 Post Cooldown)
Starting Power Level
1500
Stats:Strength
12.
Speed
18.
Endurance
10.
History:
Yamcha holds the honor of being the actual Z-Fighter knowing Goku for the most time. He was introduced as a bandit that lives in the Diablo Desert and robs travelers who pass through. He ambushed Goku, Bulma and Oolong in order to steal their money and capsules. When challenged by Goku, they fought each other but the young Saiyan managed to win the fight, getting the bandit to join his small team throughout a small time until reaching Pilaf's castle, where after an incident in seeing Goku transforming - he left the group at their parting of ways. He was not seen after that only until the 21st World Martial Arts Tournament, where he took a crushing defeat from Jackie Chun, Master Roshi. During his time with Goku's group, he took a liking to Bulma (and the lass likewise for him), but his fear of girls only slightly disappeared.
After the tournament Yamcha returns to West City with Bulma and the others. Bulma gets tired of him because of the other girls are all over him, something that somehow hurts their relationship but also moves it forward. When hearing Goku is searching for the Dragon Balls again and he needed the fighters' help, the man associated with the boy in their trip to Fortuneteller Baba's place, where he participated in two fights - winning against an invisible opponent but losing to a mummy which Goku defeated in a flash. He was later seen again as a disciple of Master Roshi during the 22nd World Martial Arts Tournament, where he lost to Tien and in the process broke his knee. Due to his injuries, he spends his time at Roshi's Training Island, where he is attacked one day by King Piccolo's underling - Tambourine, nearly dieing but being saved by the evil demon king's call to his subordinate.
Seeing how much powerful Goku has become, Yamcha searches for new ways to get stronger, which causes him to train with Tien, Chaotzu and Krillin - all other disciples of Master Roshi, at Korin's Tower. He appears again in the next World Martial Arts Tournament but loses again to the guardian of earth. After Goku's defeat over King Piccolo, Yamcha watches and joins the celebration. After that, he attempted to join a baseball team called "The Titans", but the sudden arrival of the Z-Fighters' old rivals forced him to stay on fighting business alongside the others.
Rp Sample
[/u]
Another day in the desert, prey never ends so it seems. Yamcha took another valuable score from fellow bandits in the area, trying to interfere with his space again. These guys will never learn, will they, those idiots... Though it is to be admitted, Yamcha was definitely having a hard time with them, slacking off lately like that with his physical activities. Training is needed to return to.

"Lord Yamcha, we had a great success today too!!" Said the cheerful young cat companion - Puar, in response to the bandit driving his car back to the pair's den with the loot they rightfully stole.

"..." But for some odd reason, the man kept silent all along the way. He didn't really seem to care much about the loot but about something else. As he was driving in his rather small four-wheeler with the open roof, the loot including chests filled with gold, capsules and Zeni on the back seat and Puar sitting in the front row - through the orange-yellow sand and under the nightish skies, Yamcha thought to himself about the actions of the day and reaching an easily obvious conclusion that could help him in further stealing attempts:

"Puar, it's time I return to training." He declared proudly, pressing the gas pedal harder as the vehicle sped up, reaching their hidden house in no time at all from that small motivational personal experience.
[/size]
Tell us about yourself:

Name you wish to go by on here: Yamcha.

How can we contact you? PM, MSN, AIM.

How long have you been rp'ing? Hmmm... Good question. Maybe 5-6 years?
[/u]
Password:
Admin Blocked